Himalaya Voted Top Venue in Customer Choice Awards
Popular television presenter, Mike Bushell travelled to Shropshire to hand deliver Curry Life magazine's Customer Choice Award to a celebration in Bridgnorth held at one of Shropshire's oldest Indian Restaurants.

The Himalaya Tandoori scooped the coveted title at the recent gala awards held at The Royal Lancaster Hotel in London, hosted by television presenters Angela Rippon and Mike Bushell.

Speaking at the awards Dave Miah, owner of the Himalaya Tandoori said that he had been humbled by this award, a direct result of nominations and comments by customers from his local area. "We try our hardest to provide genuine traditional Indian dishes cooked to the highest standards while retaining a friendly and cosy environment for guests".

Mike Bushell commented "one of the things that struck me is that this particular restaurant has such a close sense of being part of the community of this wonderful Shropshire town. In London I met with a whole family from nearby Albrighton that had travelled to be at the awards in order to support Himalaya Tandoori, the father explained to me that they had dined each and every week at the restaurant for 30 years".

The restaurant was praised for going the extra mile to support the vulnerable and those having to isolate during the pandemic. Bridgnorth residents Phil and Brenda Holmes explained that they were aware of several instances where Dave Miah had ensured that a hot meal was delivered to Bridgnorth residents by his sons while the country faced lockdown.

Jeanette Bates who runs The Croft bed and breakfast in the town and provided accommodation for essential workers during lockdown said that she appreciated the extra effort that Dave and his sons made to ensure that essential workers staying were fed a good hot meal at the end of each day

The event was attended by The Mayoress of Bridgnorth, Councilor Sarah Barlow who said " I don't want to give my age away, but I have been eating at the Himalaya Tandoori for 42 years. The food is incredible, Dave you have served the community really well".

Deputy Mayoress Councilor Karen Sawbridge added that it was lovely to be able celebrate with a Bridgnorth restaurant that had scooped a national award.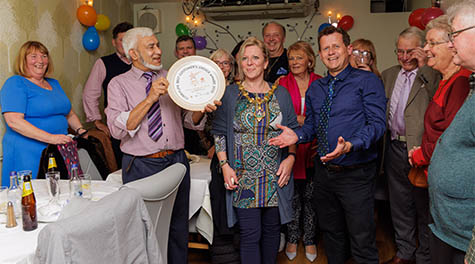 Dave Miah with TV Presenter Mike Bussell. Mayoress of Bridgnorth, Councilor Sarah Barlow & other wonderful people of Bridgnorth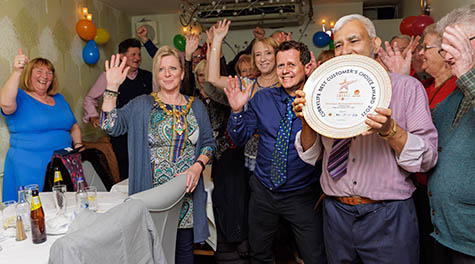 Local Celebration at Himalya Bridgnorth with Mike Bussell. Mayoress Councilor Sarah Barlow & other wonderful people of Bridgnorth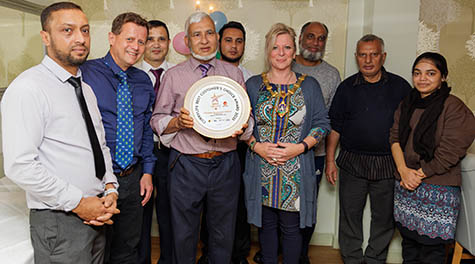 Dave Miah with Mike Bussell, Mayoress of Bridgnorth, Councilor Sarah Barlow and Himalaya Tandoori Staff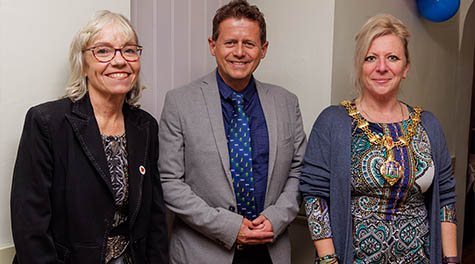 Deputy Mayoress Councilor Karen Sawbridge, Mayoress of Bridgnorth Councilor Sarah Barlow & Mike Bussell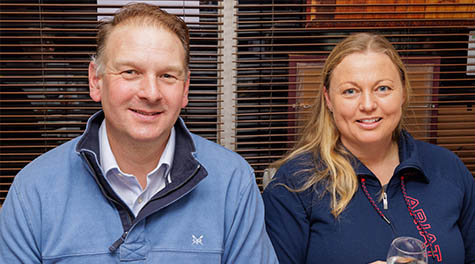 Dave and Angela Johnson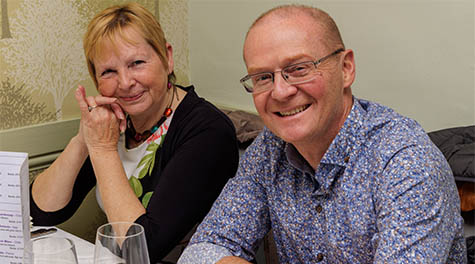 Dave Page and Shirley Rutter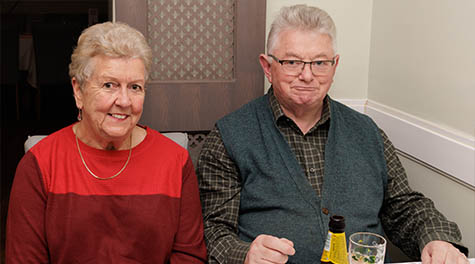 John and Ilene from Sambrook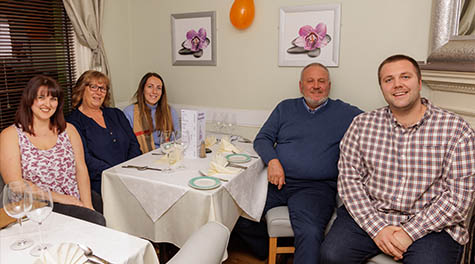 Lizzy, Karen, Emma, Mitch and Neil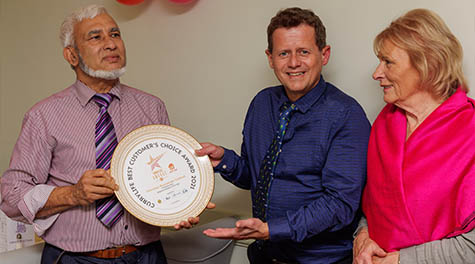 Dave Miah, Mike Bussell and Valery Curwen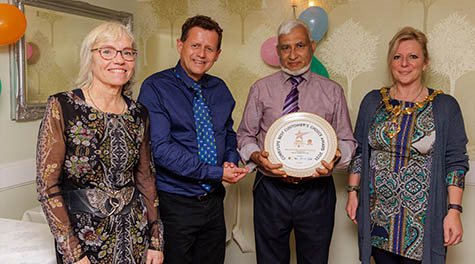 Deputy Mayoress Karen Sawbridge, Mike Bushell, Dave Miah, Mayoress Sarah Barlow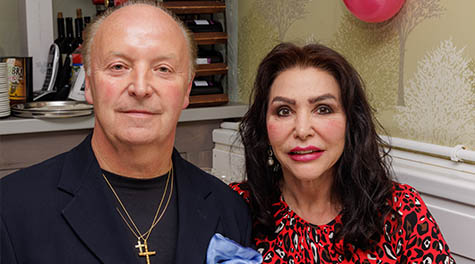 Paul and Jackie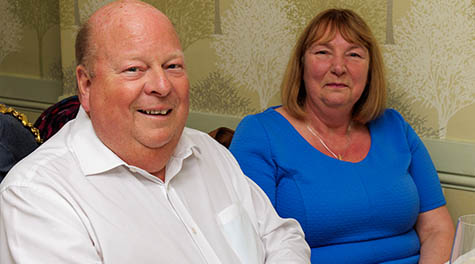 Paul and Jeanette Bates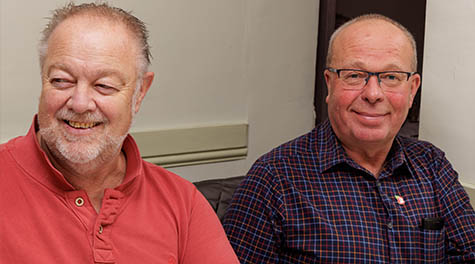 Paul Marsh and David Vaughn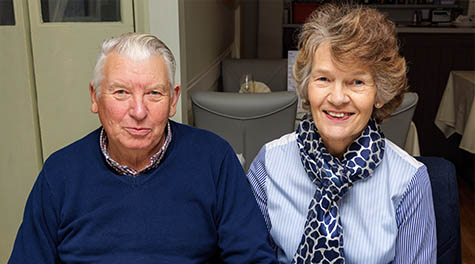 Peter and Barbara Johnson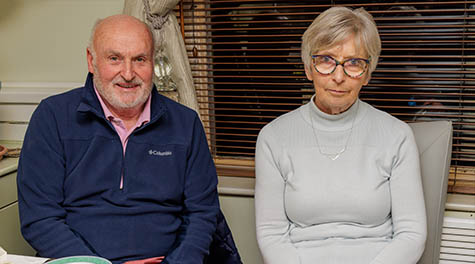 Phil and Brenda - diners for 30 years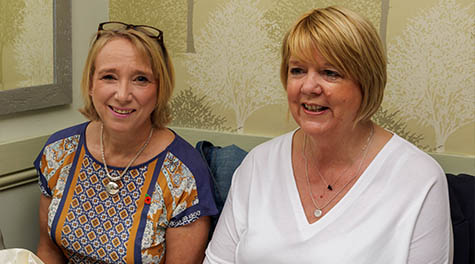 Jan Lewis and Rita Marsh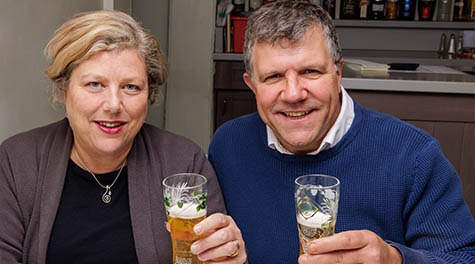 Sally and Johnny Themans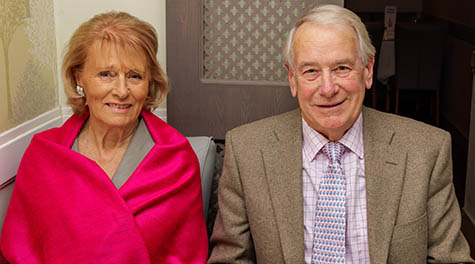 Valery Curwen and Robert Beman