Dave won the regional Best Chef of the Year 2022 at the Curry Life Awards at the Grosvenor House Hotel, Park Lane, London - 9th October 2022
In a local celebration at Himalaya Tandoori, local customers along with the Mayor of Bridgnorth Karen Sawbridge, joined Dave Miah and his team to wish them well.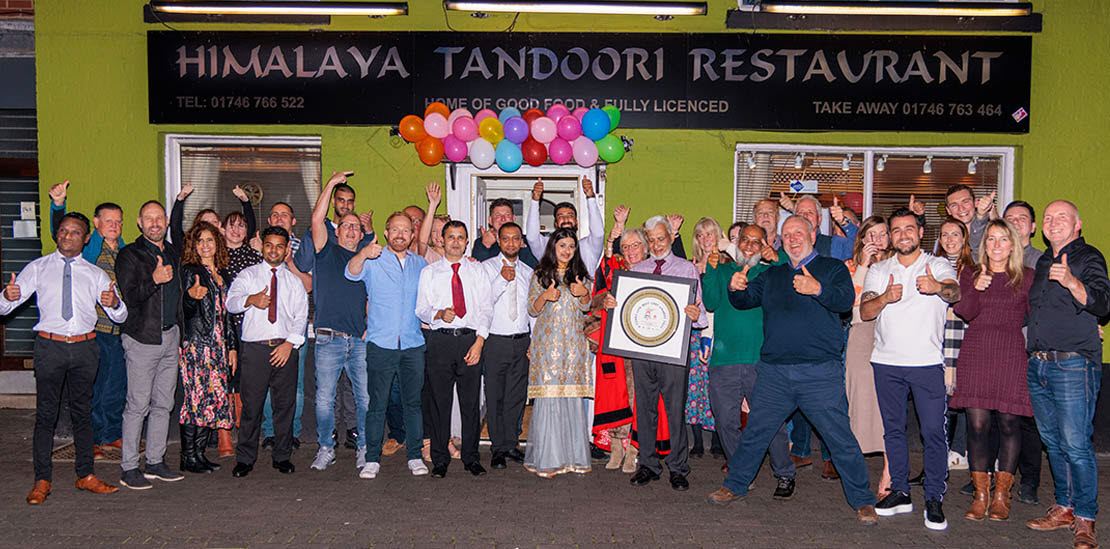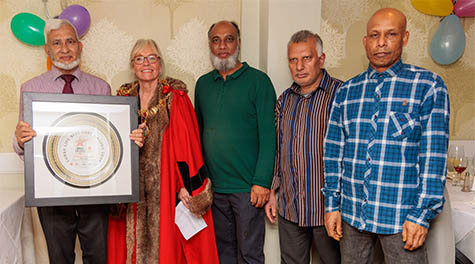 Dave Miah and his team with Mayor of Bridgnorth Karen Sawbridge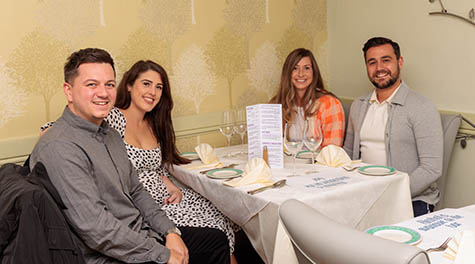 Andy and Tammy Millington, Emma Ray-Davies, Ashley Davies. "First came year 22 years and its always been known as the best Indian restaurant in Bridgnorth"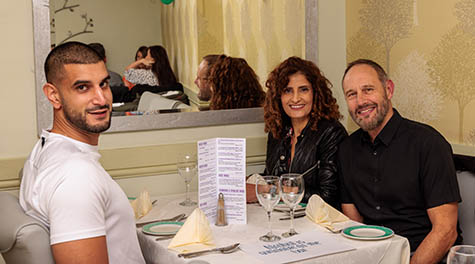 Brian Birik, Andy and Susie Gulliver. "A great family business that treats you like part of the family, they are great hosts"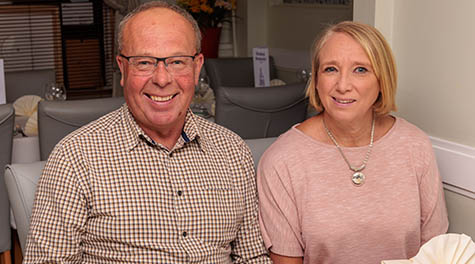 David Vaughan and Jan Lewis. "For all the years that we have been coming here, Dave has made us feel very welcome, the food is exceptional"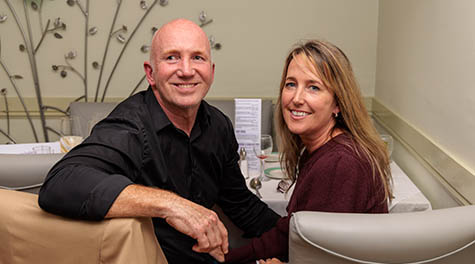 Gary Carter and Rachael Timmins. "This is the only Indian restaurant we eat at"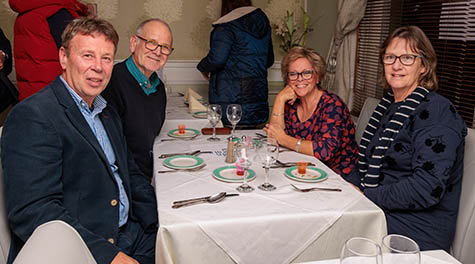 Jenny & Keith Alderson with Wendy & Keith Yates. "We've been coming here for 35 years, it is the place to go. Dave has consistently cooked good food and good service that's why he is still here. There's nowhere else in town like it. This is not just an Indian restaurant this is a destination restaurant people come specifically to the Himalaya. This is our favourite, never lets us down"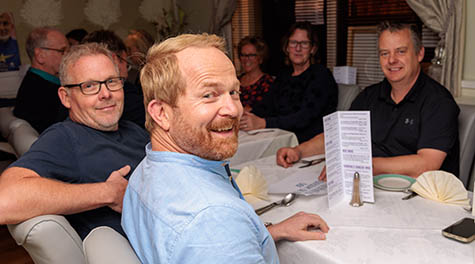 Jim Winters, Mark Lang and Gareth Blower. "We've been coming here for over 30 years. The food is consistently good and distinctive, this is curry to us. A friend went around the world for 18 months but the first thing he wanted to do when he came back was come here because the food is so good, it's the food that you've grown up with. The lamb is the best, it is superb"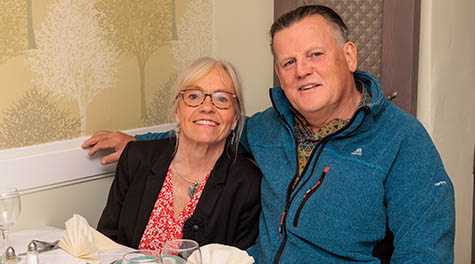 Mayor of Bridgnorth Karen Sawbridge, Steve Farrell. "For me it's the choice of healthy options as I don't eat meat and there's always lots of choice here and Dave always offers high quality consistent food delivered with a smile"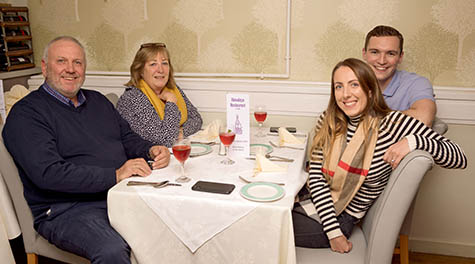 Mitch and Karen Jackson, Emma Jackson with Neil. "The food is exceptional, the ingredients always the best, the king prawns we order every time, the flavours the love and the care that goes into the food is just absolutely brilliant"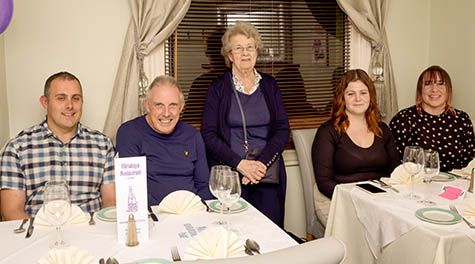 Paul Grantham, Jane Fielding, Jessica Grantham, Jade Fielding. "Been coming here for 25 years with my family, its our favourite restaurant, great chef, love the food, our favourite dish is lamb tikka masala"
Peter Davenport, Helen Johnson. "We've been coming here for many years, meals have always been great"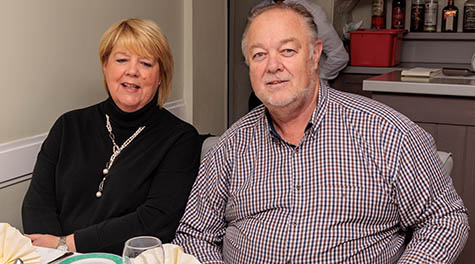 Phil and Rita Marsh "We love coming to the Himalaya, the food is lovely and the staff are very welcoming"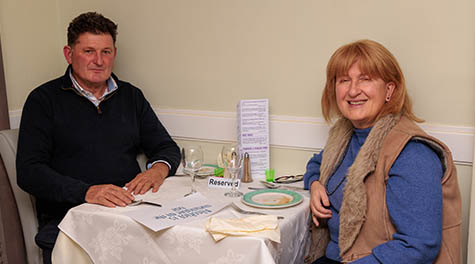 Richard and Timmy Pugh. "We've been coming here for 34 years I love coming to see Dave he is so welcoming and charming and his staff. The food is amazing and we have a takeaway every week if we don't come here. We love coming here it's our favourite place in Bridgnorth.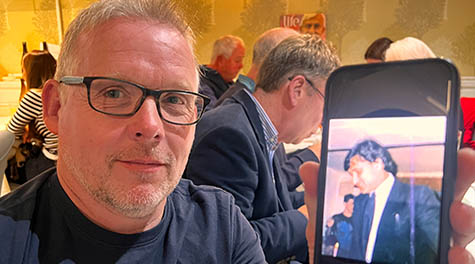 Mark Lang shows a picture of his early days at the Himalaya Tandoori; Dave serving some 30 years ago.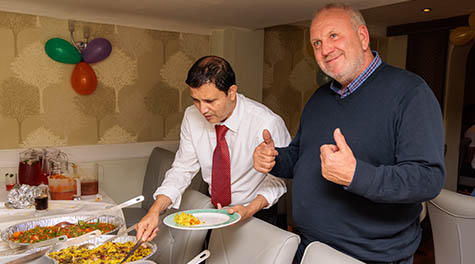 Mitch Jackson enjoying food at Himalaya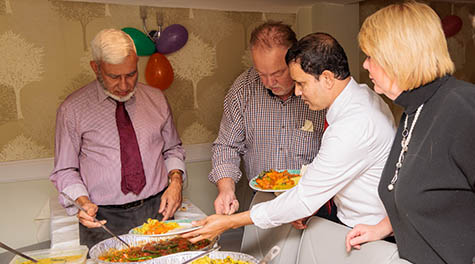 Dave Miah with Rita and Phil Marsh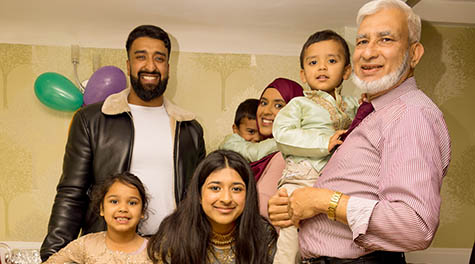 Dave and Family Celebrating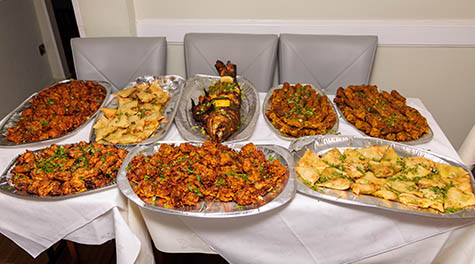 Delicious Food at Himalaya Bridgnorth